As of December 30, 2020, the nonprofit organization CTA Wellness has been launched in order to support the wellbeing of students, alumni, and child actors of Children's Theatre Company during the 1960s, 70s, and 80s.  Learn more at the CTA website, and in this blog post from Laura Stearns.
More About Standing With CTC Survivors
Since creating this statement, video and website in early Summer 2019, we have heard from many survivors of CTC abuse and current litigants expressing deep gratitude for the support and solidarity.
This website and the solidarity it represents are intensely important and valuable in the process of healing.
Although CTC has settled many of the lawsuits out of court, there are several still pending court dates. We are asking CTC to adopt a humane legal strategy in its treatment of survivors going forward.
We are growing this website and working to continue to tell this story, and to let the Board and Leadership of CTC know that we are closely watching how they are treating survivors.
If you would like to help, please visit our Get Involved page.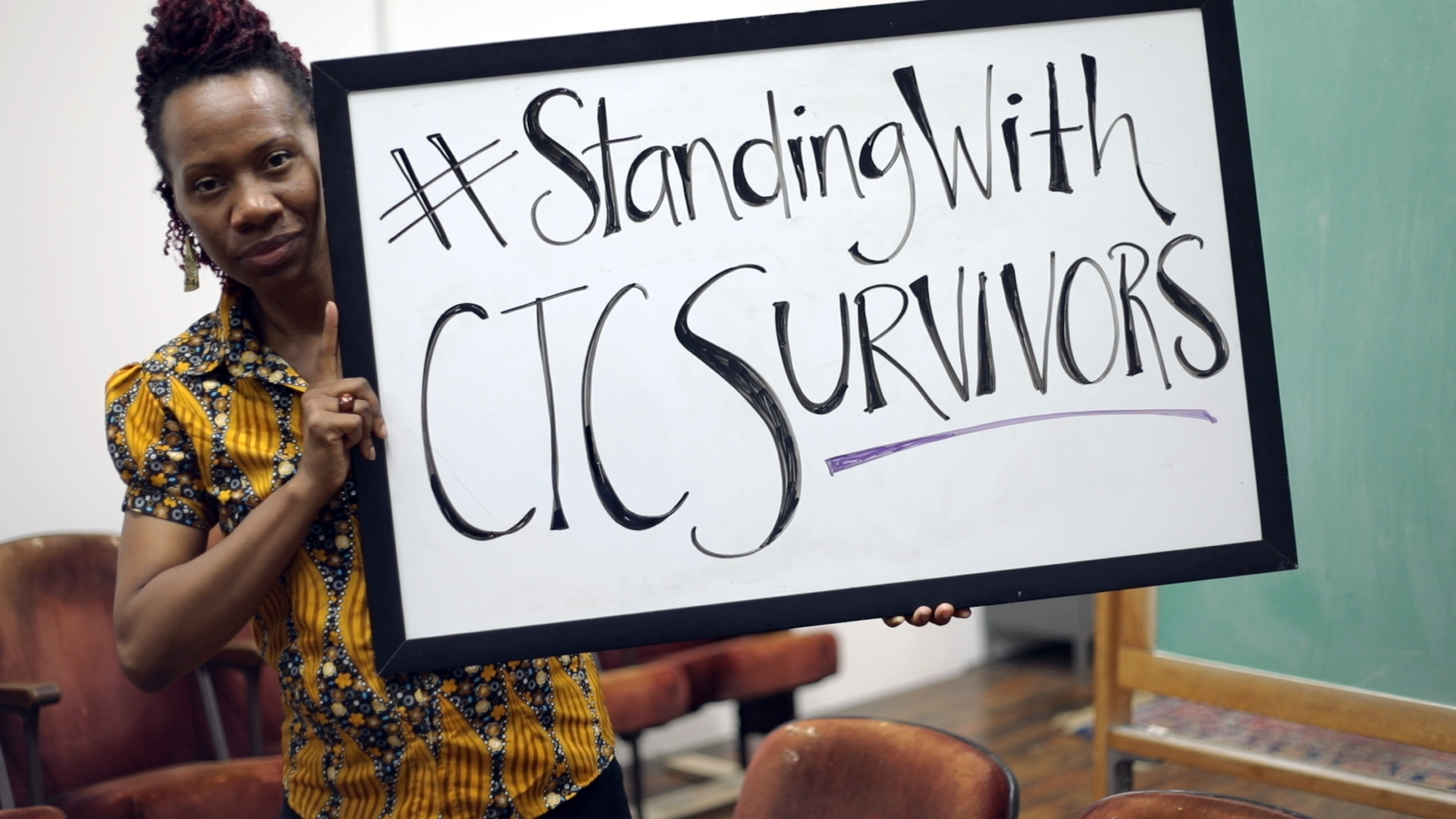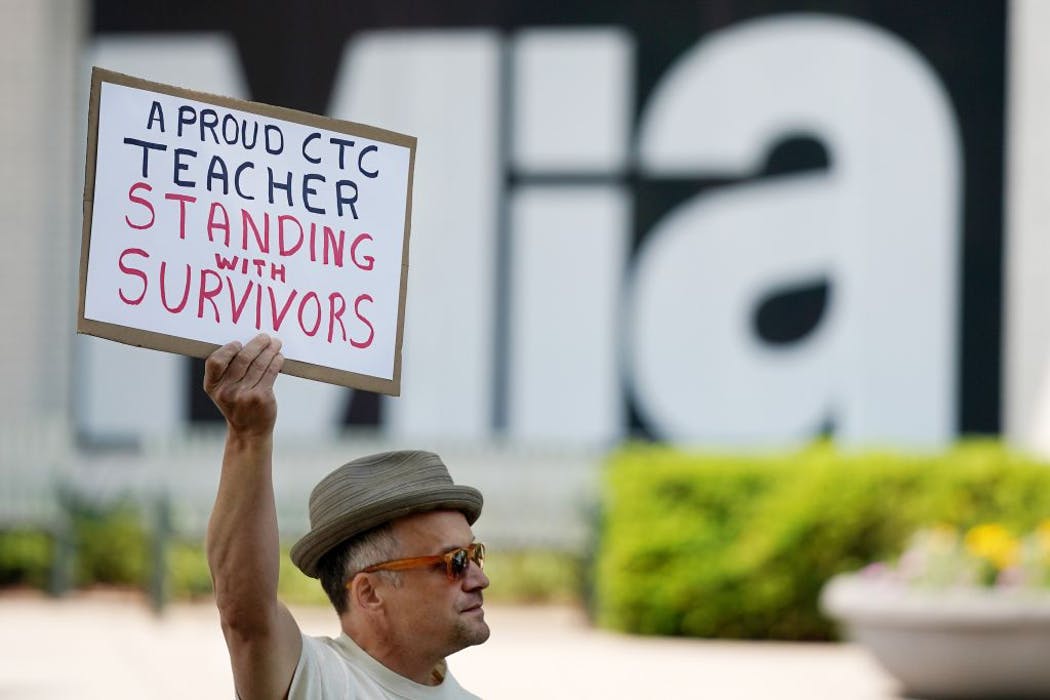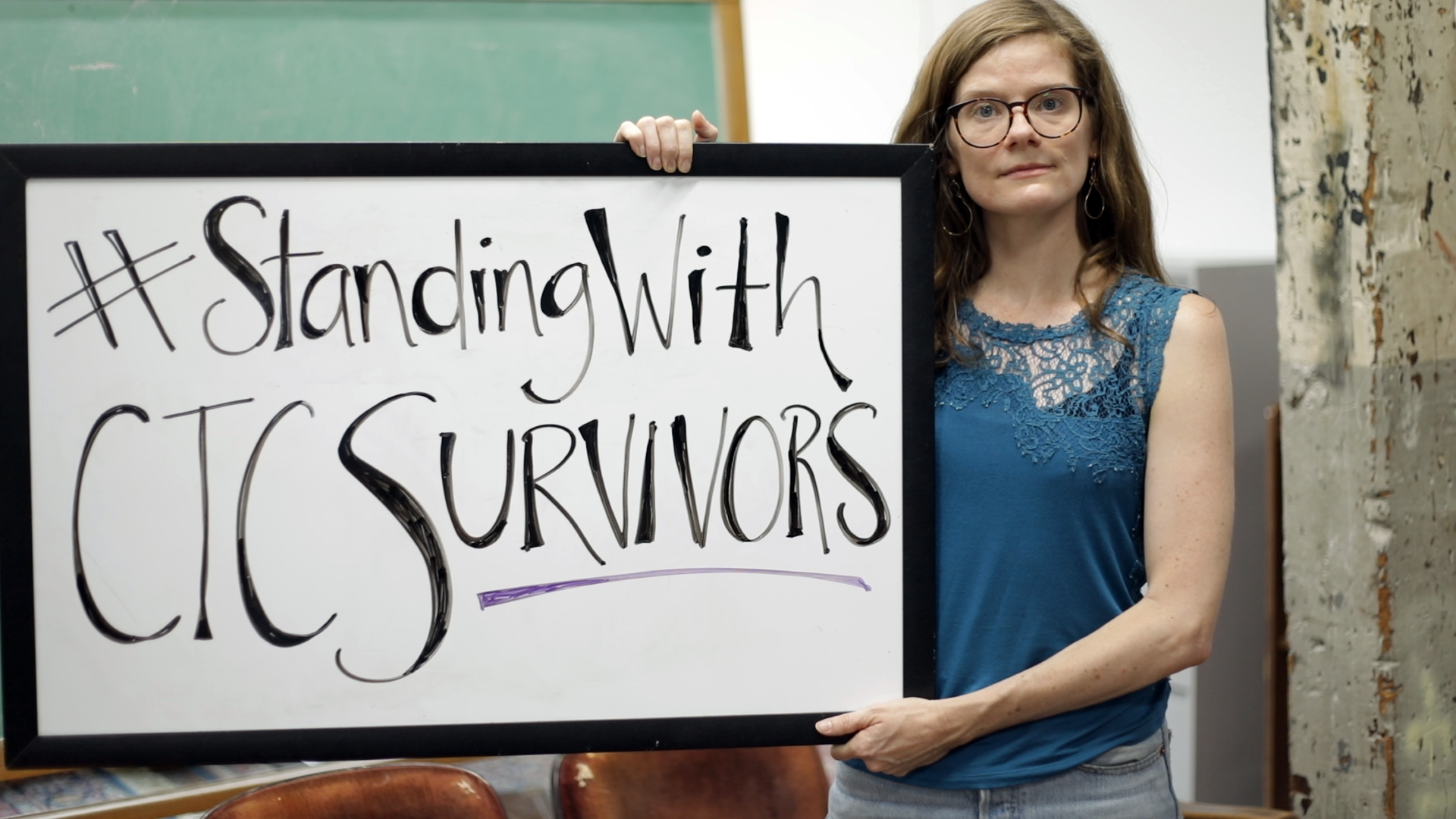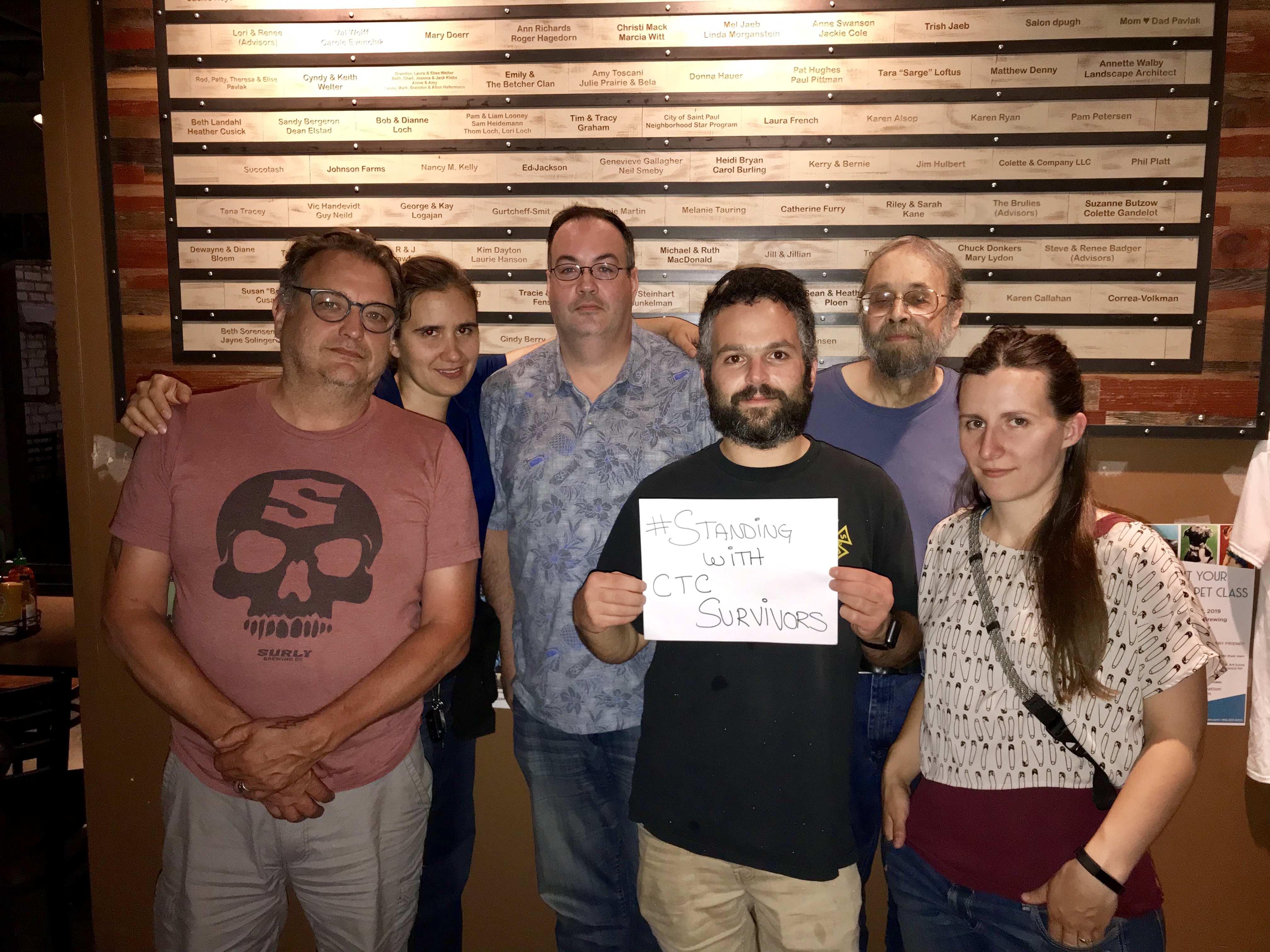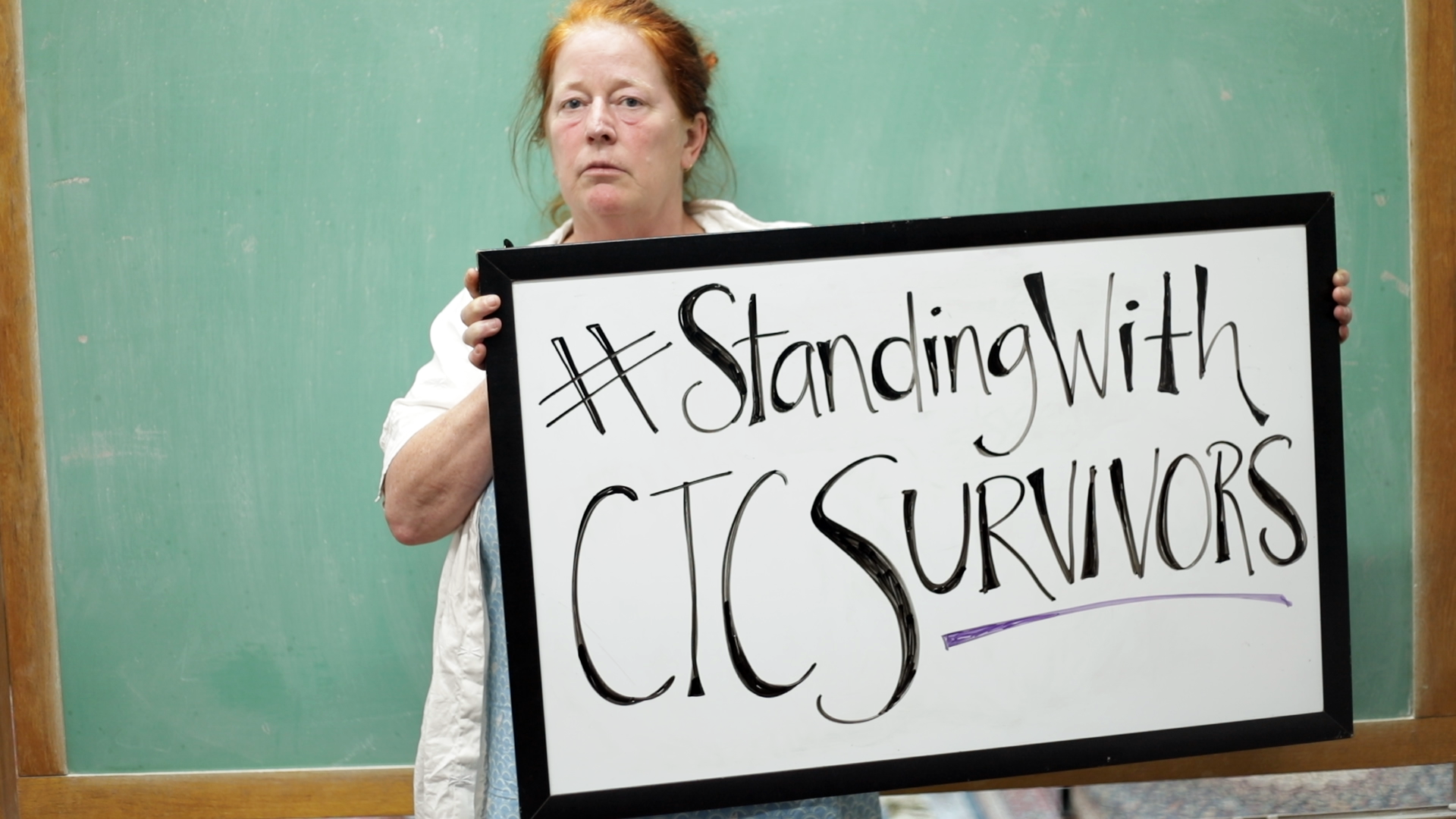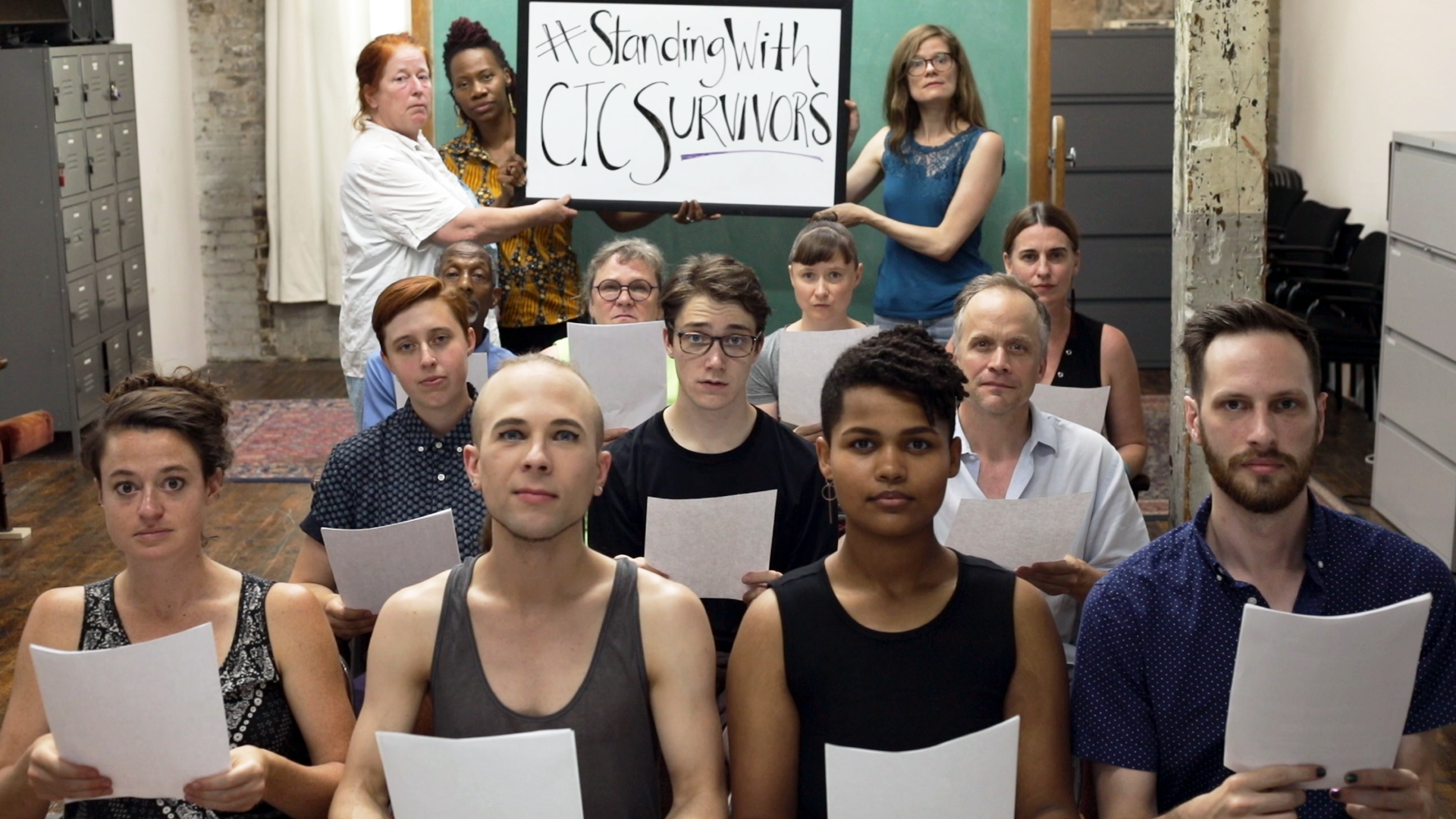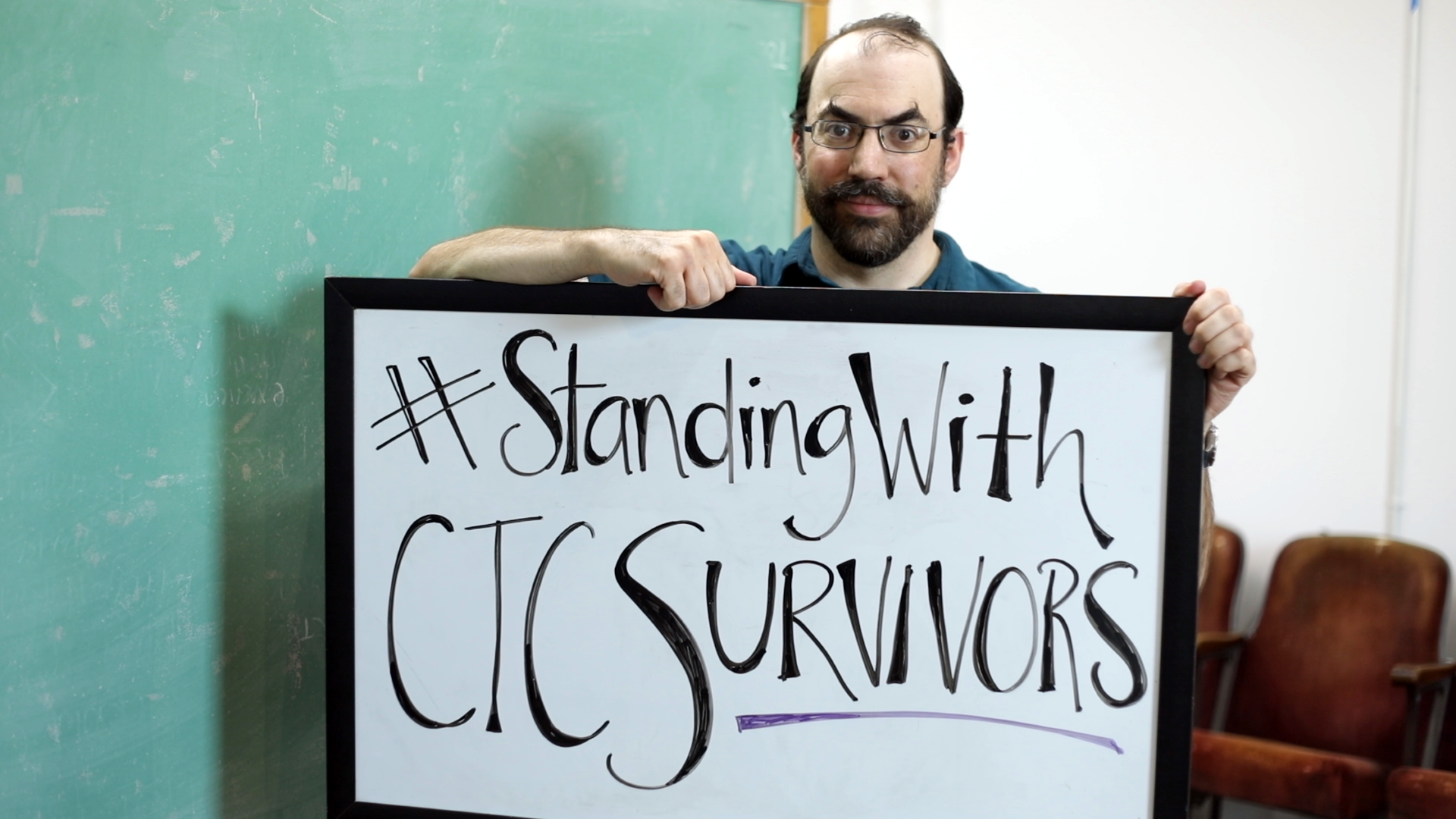 Click HERE to add your photo or 10-second video holding your photo with the hashtag #StandingWithCTCSurvivors
If you need help or are in crisis, please visit our resources page.
We speak on our own behalf as teachers, artists
and those who have been employed by Children's Theatre Company (CTC).
This statement does not represent an official stance of CTC.
We are theatre artists, educators, and staff at CTC who stand in solidarity with people who have experienced sexual abuse. We are responding to CTC's recent actions and public communication regarding current lawsuits brought forward by survivors of sexual abuse perpetrated by CTC staff in the 70s and 80s. Although CTC has enacted youth safety policies and protections since then and acknowledged past abuse, we believe that deeper healing within the community and justice for survivors is imperative.
We honor and grieve the memory of sexual assault victims who have died and are humbled by the strength, courage, and perseverance of those who have survived. We acknowledge that all of us who work at CTC have profited from an organizational culture of silence around sexual abuse, and that complicity in this silence is a form of ongoing violence. We can no longer distance ourselves from CTC's history without meaningful collective action toward justice.
As artists and teachers, it is our job to imagine and create the world we want to live in and to empower the children of our community to do the same. We believe healing transformation is possible, and that it will begin when we prioritize communal well-being over institutional stability.
We imagine a culture where organizational leadership listens, responds to, and trusts the needs and concerns of the communities they pledge to serve. This is a culture we don't consistently observe in the actions of current CTC leadership.
We value leadership that honors feedback and grievances as guidance for community growth without deflecting criticism or negating peoples' experiences to preserve reputation.
We value leadership that takes transparent action in the service of their community at any cost, regardless of legal counsel or financial pressure.
We value leadership that entrusts decision-making power and resources to those most affected by oppression and violence, ceding institutional agendas in service of transformation.
A theater's purpose is to serve its community. If CTC does not align with our community's values, it no longer serves its purpose. In this spirit, we call for the following actions:
Publicly acknowledge the institution's historical role in perpetuating a culture of sexual exploitation as well as the present harm caused by failure to meaningfully redress the harms of the past
Reorient the legal strategy to prioritize compassionate and humane treatment of survivors
Host a community town hall with attendance of CTC's leadership and all members of the Board of Directors
Pledge to answer community members' questions and concerns and to remain in communication and consultation with the community going forward
Create a fund administered by an independent party to compensate all survivors, whether or not they have met deadlines for filing for damages under the law
To move forward with integrity will require being vulnerable and taking risks. Transformative justice extends beyond a few direct actions; it demands an ongoing dedication to radical cultural and social growth. To CTC's leadership and board, we ask: How are you willing to grow?
Sincerely,